Good Morning!
I am here with my March Wrap Up! I know I have been a bit inconsistent with my monthly wrap-ups but I hope to get back on track! This month I read NINE BOOKS! 4 Ebooks, 4 physical books, and one audiobook! I will have formal reviews coming out for most of these soon I would give you guys just a few sentences summing up my opinion of each of these!
Something in the Way by Jessica Hawkins – 3 Stars
This book was such a slow burn… and nothing even happened! I really loved the character development. I felt like this book literally just a set up for the rest of the series.
Somebody Else's Sky by Jessica Hawkins – 3 Stars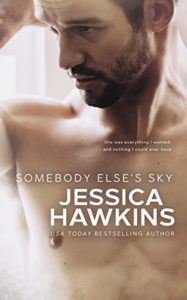 This book broke my heart all the way through! I was so pissed at Manning and just wanted Lake and him to be together! In the end, I was so mad I just wanted her to get with Chad to spite him!
Move the Stars by Jessica Hawkins – 4 Stars
FINALLY! That is the only thing I have to say…Actually, I have more to say: This book took me on a freaking rollercoaster of emotions. The first and second half of this book ripped me apart (emotionally). I was literally glued to my kindle screen as I read this!
Lake + Manning by Jessica Hawkins – 4 Stars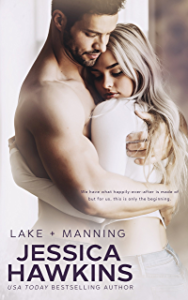 I was really happy with the ending of this series. Throughout the books, they have dealt with some really crazy problems, it was nice to see them dealing with normal couple problems in this book! From dealing with family to trying to grow their family, it was such a sweet ending to this lovable series.
Caraval by Stephanie Garber – 5 Stars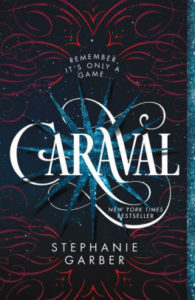 Wow, I am not usually a 5-star reviewer but this book was an adventure. Caraval was one of the most magical places I have read about in a long time! Each twist and turn left me breathless and I got lost in the magic!
Storm and Fury by Jennifer L Armentrout – 4 Stars
I really loved this book and Trinity as a character. She was strong, witty, and funny! She doesn't let the fact she is going blind affect her fighting nature. I also really love her connection to Zayne, their back and forth is so much fun to read and I always end up laughing hysterically. I also love how different it is from the White Hot Kiss series. While we still get to see some of our favorite characters, like Roth, Layla, and Cayman, the story was primarily focused on Trinity and her journey
Six of Crows by Leigh Bardugo – 4 Stars
I just finished the audiobook for Six of Crows and it was amazing! I really enjoyed listening to the story as it switched between perspectives! It was a little hard to tell when the story switched from present day to flashbacks, but otherwise, it was a really enjoyable story that kept you on your feet!
Damsel by Elana K Arnold – 3 Stars
What an interesting book. I thought the premise was so intriguing and even the plot twist at the end was really good but for me, the middle was so eh. The characters went from 0-100 very quickly and I found myself having to reread pages to understand. I wish it was longer so the author had more time to develop the characters. I also think this should be labeled as New Adult as opposed to Young Adult. Otherwise, it was a quick and easy read that I generally enjoyed
If There's No Tomorrow by Jennnifer L Armentrout – 4 Stars
This book took me on an emotional rollercoaster. I love Jennifer L Armentrout and was excited to read this. It started off very normal for a contemporary novel, but the middle took me by surprise and made the book so so much better. It discusses real-world issues and what happens when we make big mistakes. I think this book contains a very important story and I encourage more people to read it!
I had such a good reading month and I hope it continues to be so good in April! What were your favorite reads this month?
XOX Shelby Grace