Good Morning,
Today I am reviewing Daughter of the Pirate  King by Tricia Levenseller! This is the perfect book for all you fans of Pirates of the Carribean and other pirate tales! I had so much fun reading this book and am excited for you all to read the review!
Synopsis
There will be plenty of time for me to beat him soundly once I've gotten what I came for.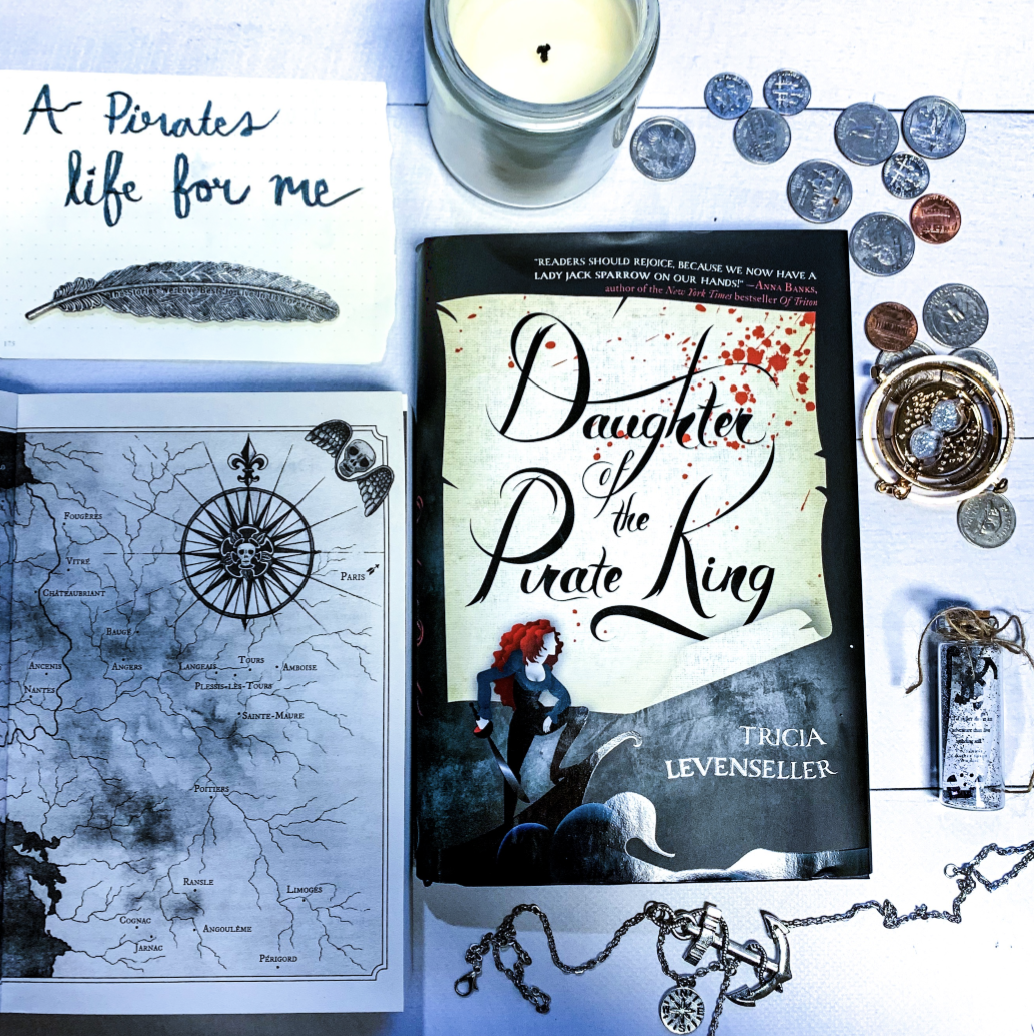 Sent on a mission to retrieve an ancient hidden map—the key to a legendary treasure trove—seventeen-year-old pirate captain Alosa deliberately allows herself to be captured by her enemies, giving her the perfect opportunity to search their ship.
More than a match for the ruthless pirate crew, Alosa has only one thing standing between her and the map: her captor, the unexpectedly clever and unfairly attractive first mate, Riden. But not to worry, for Alosa has a few tricks up her sleeve, and no lone pirate can stop the Daughter of the Pirate King.
Plot
There aren't many pirate books out there, and there are even less about female pirates. Daughter of the Pirate King, while slow at the beginning, was a really enjoyable book! I haven't really read anything like it before.
I thought the love story in this book was good, if not a bit too slow. I love a hate-to-love romance as much as the next person but this one seemed to drag a bit.
I do wish there had been a bit more pirating and action, but I thought the plot was unique with many twists and turns that kept my interest.
Main Character
Alosa Kalligan is a badass female protagonist. She is cutthroat, ruthless, intelligent and never gives up on her goal. While this does require her to be a bit bitchy at sometimes, I love how she is still able to be a woman and a pirate captain.
Last Thoughts
Overall I thought this was a really well written, well-developed book. While some of the plot turns seemed a smidge predictable to me, I had some much fun reading it. I enjoyed this swashbuckling adventure and cannot wait to read the next installment Daughter of the Siren Queen.
Rating
I give this book:

Hope you all enjoyed this review! Have you read this book before? If so, what did you think?
XOX Shelby Grace