Good Morning!
Today I thought I would do something different but fun! I've been getting a lot of questions and emails about starting a Bookstagram, so I enlisted some friends with seasoned accounts to give some advice about bookstagramming! I have linked all their Instagrams and blogs so you can check them out! Hope you enjoy it!
I think interacting with your followers, and other accounts are something I was scared to do in the beginning because I didn't really know anyone and was new, so there's always that fear of commenting on someone else's post. But I was actually given that advice a few months in, and it made a world of difference for me. So definitely interact on new and current accounts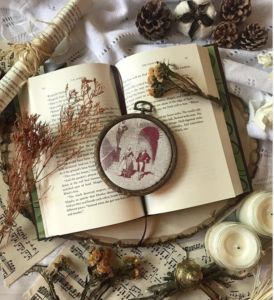 So my advice for baby bookstagrammers is to always be yourselves, be kind, reply to comments and DMs, share your thoughts with kindness, don't be afraid of sharing your thoughts, with regards to the feed do what you like, what looks good to you! 🖤🖤🖤
I wish I knew monthly challenges were a thing. Monthly challenges are usually a hashtag with daily prompts. They really help when you have no idea what to post. Plus, they give you a smaller group of people to interact with opposed to #bookstagram which is really big (bonus tip: it's easier to make meaningful connections with other accounts when browsing smaller hashtags). @bookstagramchallenges does a great job reposting challenges if you're interested in doing a challenge.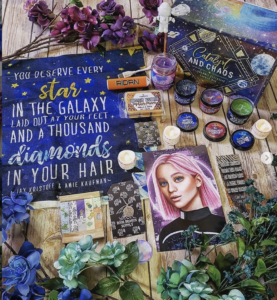 Interact and don't be shy! Yes, we all feel nervous at first — even I was a mumbling, stuttering mess the first time I spoke during a video — but it's okay to feel that way. We all do at first. But if you really want to make your account grow, you need to be an active member of the community, constantly talking to other people and commenting on photos! And remember, there is no "wrong way" when it comes to running your account! Just be yourself!
Remember that this is a community. If you want your account to grow you need to participate in the community and interact with others. Comment and like other posts, reply always to comments, join challenges. Shoutouts. Do giveaways. Storys. Etc. A feed with a "theme" to the photos is much more aesthetically pleasing than a chaotic feed. If you want to be picked as reps you need to have a certain theme going on. Always use natural light. Artificial light makes glares and it's just awful. Only apply to rep searches of shops that you truly support and love. Remember there are people behind the shops. And it's not easy being a rep.
Was this helpful? Do you already have a bookstagram? If so, follow me @gracedwithbooks! I'll see you guys next time!
XOX Shelby Grace